PROFILE
Dr Fernando Jerez
International award-winning architect and designer
I love imagining and designing near-future scenarios as critical instruments for instigating debate. This could be debate about urban and social issues through design and emerging technologies, to improve social and political interaction with the environment.Dr Fernando Jerez
Fernando Jerez is an international award-winning architect, designer and educator at UWA's School of Design. He is interested in a design framework that erases the predefined limits of the traditional building structures for the benefit of the inclusion of technology and society. Dr Jerez finds inspiration working at UWA's School of Design and describes it as having an inquisitive research culture, thanks to its future-focus, innovation and collaboration between creative disciplines, fostering a mutual learning environment for staff and students.
Dr Jerez is the founding partner of the award-winning Smar Architecture Studio, which has won more than 20 international awards. Dr Jerez and his team have been appointed to design Lithuania's new National Science and Innovation Centre, known as Science Island, after winning an international competition comprising 144 teams from 44 countries.
Science Island is an emblematic project for Kaunas, Lithuania, that will showcase recent achievements in science and global technologies, with the aim of inspiring visitors to expand their knowledge and support innovation in these fields. The project will be the flagship building of the city and is expected to open in 2021, ahead of Kaunas' term as European Capital of Culture in 2022.
Qualifications:
BA (Hons), MArch(Hons), Bartlett School of Architecture (University College London)
PhD (Hons), ETSAM, Technical University of Madrid (UPM)
Research Repository
1st Prize Science Island (Museum and Innovation Centre) Kaunas, Lithuania, 2018
Top 3 shortlist among 400 entries for the MALI Lima Museum of Art, Peru, 2016
Top 5 shortlist among 1715 entries in the largest Architecture Competition for the Guggenheim Helsinki Museum, Helsinki, Finland, 2015
Science Island, Museum and Innovation Centre in Kaunas, Lithuania
Science Island is a new €25 million (AUD39 million) science centre in Lithuania, located within a 33-hectare site on Nemunas Island in the Nemunas River, a short walk from Kaunas' historic Centras district and close to its celebrated universities.
Working with his creative studio, SMAR, Dr Jerez's design was the highest ranked of three winners in the Science Island International Design Contest, which attracted 144 entries from 44 countries, making it the most popular deisgn competition ever held in Lithuania.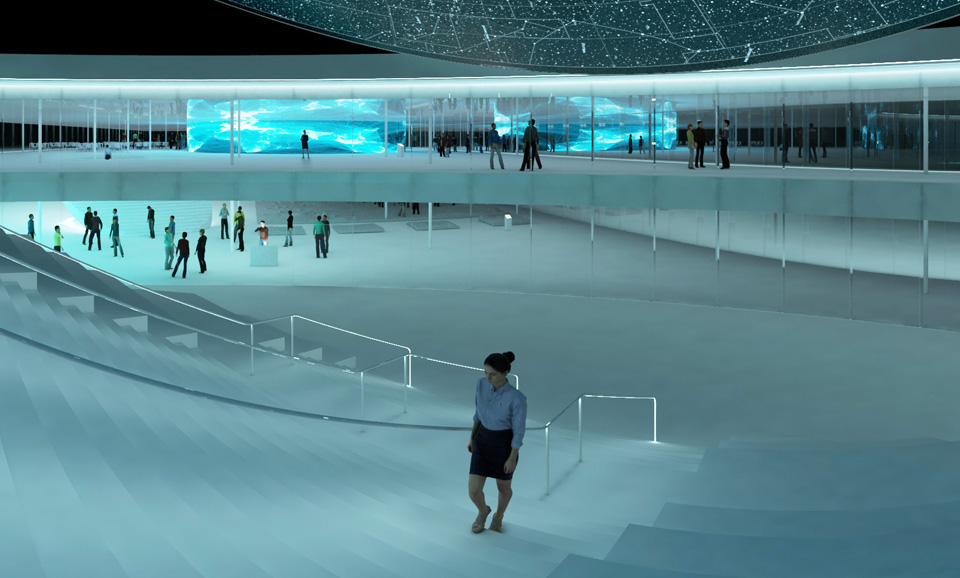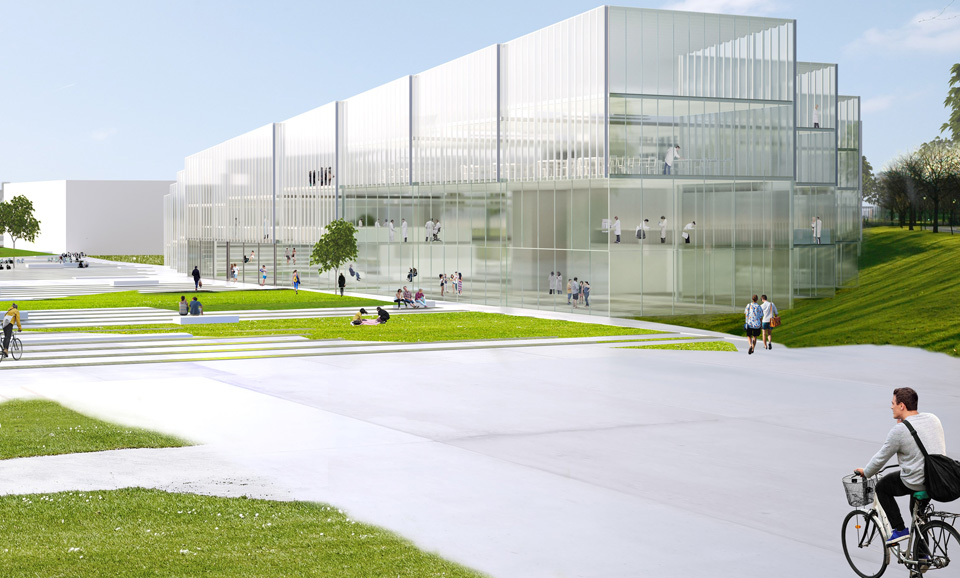 Faculty of Biomedical Science, Carlos III University Madrid
This project will see the design of a new space at the Faculty of Biomedical Science at Carlos III University Madrid. The combination of a robust structure (with an outer shell that allows soft natural light to spill into the building creates an open, flexible, yet sturdy space. This will facilitate blended learning – an essential requirement for the Faculty – while still future-proofing against changes in teaching styles in the future.
I try to provide students with the skills and possibilities to understand who they want to become. It's not about teaching anymore. It's about learning – and learning takes place 24/7. This is a different kind of education.Dr Fernando Jerez
Supervisor opportunities
Dr Jerez has supervised PhD students for five years, covering topics such as:
Architecture as interface
Chrono-strategies in the architecture of Rem Koolhaas
Trans-architecture
He welcomes expressions of interest from prospective postgraduate students interested in speculative architecture, future cities and environmental design. If you are interested, get in touch with Dr Jerez using the contact details below.
Contact Dr Fernando Jerez