World-famous, chart-topping classical guitarist
Craig Ogden is a musical recording artist who's had four number one albums on the UK classical music charts and is a graduate of the UWA Conservatorium of Music. Now an Adjunct Fellow at the same Conservatorium he once studied at, Mr Ogden shares his extensive performance expertise and highly acclaimed musicality to students at the University.
Mr Ogden began playing guitar at the age of seven and later studied music at UWA under the guidance of his inspirational teacher, John Casey. In 2004 he received a Fellowship from the Royal Northern College of Music in Manchester, becoming the youngest person to be given this honour. Mr Ogden has been busy pursuing a performance, recording and teaching career ever since.
Mr Ogden is currently planning a series of recordings which will run over the next 10 years. Notable among these are Bach works, as well as a string quartet and guitar CD including a work written for him by UWA alumnus Iain Grandage.
He's also commissioning new works, preparing a detailed set of right-hand exercises for classical guitarists, planning a video installation to go with a Nigel Westlake work for solo guitar, and organising new collaborations with accordions and other instruments.
Mr Ogden enjoys working on UWA's scenic campus, describing the music department as a tightly knit, hugely supportive, high-aspiring group of staff and students, and a wonderful place to be.
Qualifications:
BMus (Hons) UWA

Postgraduate Diploma: Advanced Studies in Musical Performance/Composition – Royal Northern College of Music

Professional Performance Course – Royal Northern College of Music

Fellow of the Royal Northern College of Music
Internal and external positions:
Adjunct Fellow of Music – The University of Western Australia
Director of Guitar – Royal Northern College of Music
Associate Artist – Bridgewater Hall, Manchester
Director – Dean and Chadlington Summer Music Festival
President – Leeds Symphony Orchestra
Vice-President – Chipping Norton Music Festival
Patron – Chester Guitar Circle
My time as a student at UWA was the best time of my life. I love the physical challenge and reward of improving my skills, expressing myself through music, working with and learning from my colleagues, and travelling to unusual places.
Craig Ogden
2010–2015 Four #1 albums in the UK classical music charts
2004 Appointed Fellow of the Royal Northern College of Music, Manchester
1997 Recording contract with Chandos Records
Performances
Craig Ogden is a global performer, playing across Europe, the United States, Southeast Asia, South Africa and Australia in recital, on radio and on television.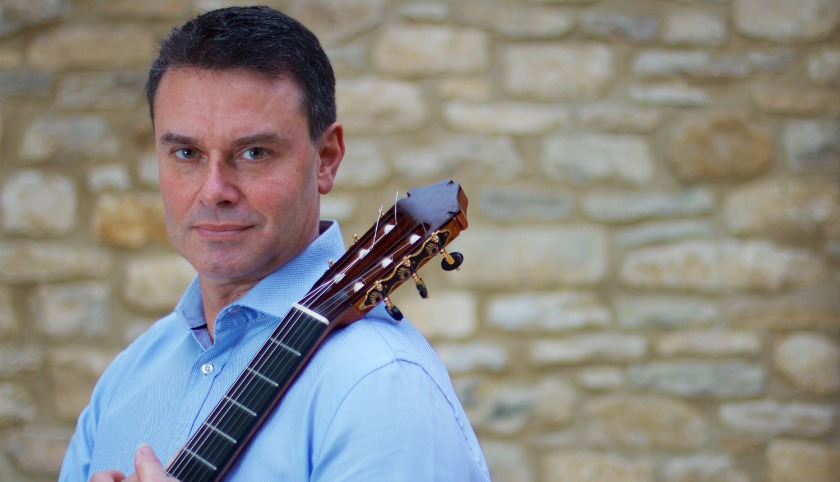 Contact Craig Ogden
Location
The WA Conservatorium of Music, The University of Western Australia 35 Stirling Highway, WA 6009
Map