PROFILE
Associate Professor Christopher Blyth
Ensuring protection against vaccine-preventable disease
We have made tremendous progress towards disease elimination through vaccination. We need to ensure, through research and good public policy, that we focus on the remaining burden of disease, ensuring protection is offered to all. Associate Professor Christopher Blyth
Associate Professor Chris Blyth is a clinician scientist with the Division of Paediatrics in the UWA Medical School. He is a Research Fellow at Telethon Kids Institute, Head of Infectious Diseases at Perth Children's Hospital, and a Clinical Microbiologist at PathWest Laboratory Medicine.

Professor Blyth undertook his undergraduate medical degree at UWA before embarking on postgraduate training in paediatrics, infectious diseases and microbiology in Perth and Sydney. He returned to Perth in 2010 as a clinical academic and established the Department of Infectious Diseases at Perth Children's Hospital.

He is an NHMRC Career Development Fellow having previously held a WA Health/Raine Early Career Research Fellowship. Professor Blyth also leads an influenza and acute respiratory infection research program undertaking work in Australia and Papua New Guinea.
He has been an investigator on grants totalling more than nine million dollars and has been published widely in peer-reviewed journals.
Professor Blyth has served on the Australian Technical Advisory Group on Immunisation committee since 2012. He is currently co-chair of the group, which is Australia's peak scientific committee on immunisation. It provides advice to the Commonwealth Department of Health and is tasked with writing the Australian Immunisation Handbook, one of the most utilised clinical guidelines in the country. Professor Blyth is also on the editorial board of the Journal of Pediatric Infectious Diseases Society of America, and is a member of the inaugural class of the Vaccine Fellow Program of the Edwards Jenner Vaccine Society.
Clinical Teacher of the Year, Princess Margaret Hospital for Children, 2011
Gold medal for the best overall performance in the RACP examination, Royal Australasian College of Physicians, 2004
Highest Rank Applicant, Supportive Research Leaders Program, Telethon Kids Institute, 2017-2022
New Independent Researcher Infrastructure Support Award, WA Department of Health, 2017
Flu vaccine Q&A with Dr Chris Blyth
PneumoWA
Pneumonia is one of the most common reasons for young children to be admitted to hospital. Most children receive treatment without ever knowing what caused their illness. Currently, available diagnostic tests are vastly more sensitive than those previously used, yet many clinicians are often left wondering whether the virus or bacteria detected in an unwell child is causing the disease or is just a bystander.
PneumoWA has collected data from more than 270 children with pneumonia and matched controls. These samples have undergone testing to determine both the amount of bacteria and viruses present, and each child's individual immune response. Using new analytical techniques, we are combining this data to identify unique diagnostic profiles. These profiles are expected to differentiate children with and without disease, and identify those children with more severe disease.
PATRIC: Pragmatic Adaptive Trial for Respiratory Infection in Childhood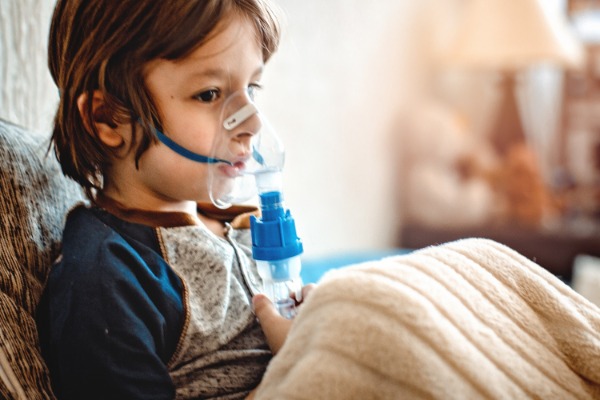 Acute respiratory infection is the most common reason children present to emergency departments. Many of the current treatment recommendations for paediatric respiratory infection have not been properly tested in clinical trials. Therapeutic trials from comparable settings are desperately lacking, and supportive care trials infrequently performed.
Platform trials are a contemporary study design enabling clinical encounters to inform changes in practice. The Pragmatic Adaptive Trial for Respiratory Infections in Children (PATRIC) registry and trial represents a paradigm shift in study design at Perth Children's Hospital, recruiting large numbers of children with common, rather than rare, conditions, evaluating current treatments and providing a platform to assess new interventions and respond to emerging threats. Pilot funding for the registry and trial have been successfully obtained (Ramaciotti Foundation) and recruitment is expected to commence in early 2019.
Contact Professor Blyth for more information.
Funding
2018
Ramaciotti Foundations and Faculty of Health and Medical Sciences
'PATRIC: a Pragmatic Adaptive Trial for Respiratory Infections in Children'
Blyth C, Snelling T, Richmond P, Borland M, Martin A, Marsh J.
---
2017
National Health and Medical Research Council
'Links2HealthierBubs: Influenza and pertussis vaccine effectiveness and safety in pregnancy '
Regan A, Andrews R, Moore H, Binks M, McHugh L, Pereira G, Blyth C, van Buynder P, Lust K
WA Health Research Translation Projects
'Influenza vaccination in Western Australian children: an economic evaluation to inform future state and national programs'
Blyth C, Jacoby P, Moore H, Geelhoed E, Effler P, Richmond P.
---
2016
National Health and Medical Research Council
'Reducing vaccine preventable diseases in children using national active hospital-based surveillance to evaluate and improve immunisation program performance'
Macartney K, Blyth C, Marshall H, Leask J, McIntyre P, Elliot E, Snelling T, Clark J, Buttery J, Wood N.
---
2015
National Health and Medical Research Council
'Evaluation and optimisation of paediatric vaccination programs in Australia and the region'
Blyth CC
Contact Associate Professor Chris Blyth