Exploring the design of emerging technologies and their impact upon cities
What will happen to our individuality, self-identity and place identity as data about our bodies, our activities, emotions and our memories is increasingly catalogued and instrumentalised? How can designers engage meaningfully in the spaces and situations produced by emerging technologies?Rob Cameron
Dr Rob Cameron is a graduate architect, maker, freelance artist/designer and Associate Lecturer and researcher at the Australian Urban Design Research Centre (AUDRC) and UWA's School of Design.
His research explores emerging technologies through interdisciplinary design practice to better understand their impact upon the perception and production of cities. Rob's interest in technology and cities has drawn him to work at a range of different scales and on a range of media, having worked as an architect at ARM Architecture, as an animator/graphic designer and a public artist.
Rob teaches in units spanning architecture, urban design and fine art, including design studios, theory, thesis supervision, filmmaking, data-visualisation and interactive artwork.
He has recently completed a PhD titled Architecture as Interface – Locative Technology and the Production of Public Space, and co-curates a national short film festival, Urban Screening, which was part of Melbourne Design Week 2020.
Research Repository
Curator of Urban Screening (2014–present)
Nominated for the 2015 Wheelwright Fellowship
Shortlisted in the 2016 FORM Public Platform Competition
Scraping the City Imaginary
With relatively easy access to vast online databases of photography and other representations of place, there is a growing number of projects that have utilised this information to produce maps of cities. The use of location data to inform urban planning policy and architectural design, however, provokes questions about the capacity, reliability and ethical use of this information in the design of public spaces.
This design research project produced an interactive mapping application to study the spatial distribution of photographs of Perth city from the image-sharing platform Flickr. This project formed part of a larger investigation into the potential impacts of spatially located media upon our perception of cities, and how this form of mapping derives from a lineage of historical projects that view the city as something that can be measured objectively and controlled through design.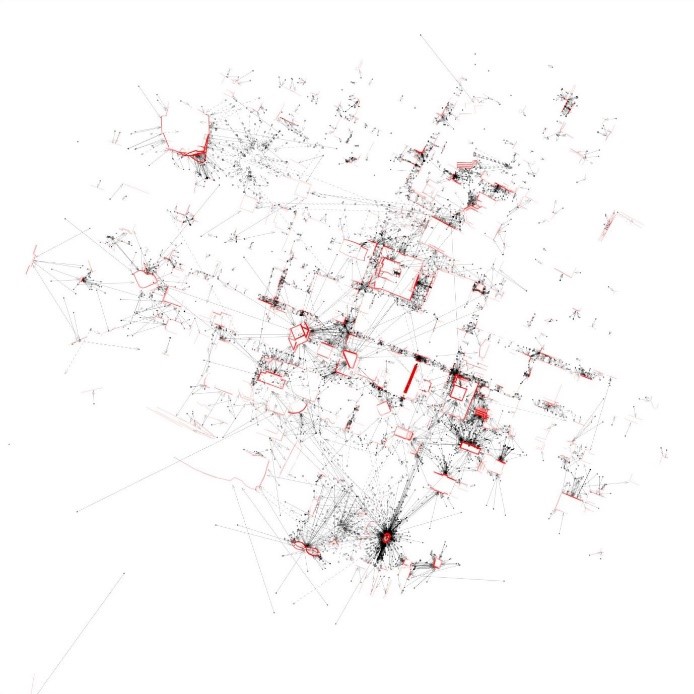 2019 Urban Screening
Cities, like dreams, are made of desires and fears, even if the thread of their discourse is secret, their rules are absurd, their perspectives deceitful, and everything conceals something else.
Urban Screening is a public video exhibition that collects local, national, and international films that engage with issues related to cities and public spaces. The 2020 selection was themed around the impacts of screens, surveillance and mixed-realities upon the experience and imagination of cities.
Watch the showreel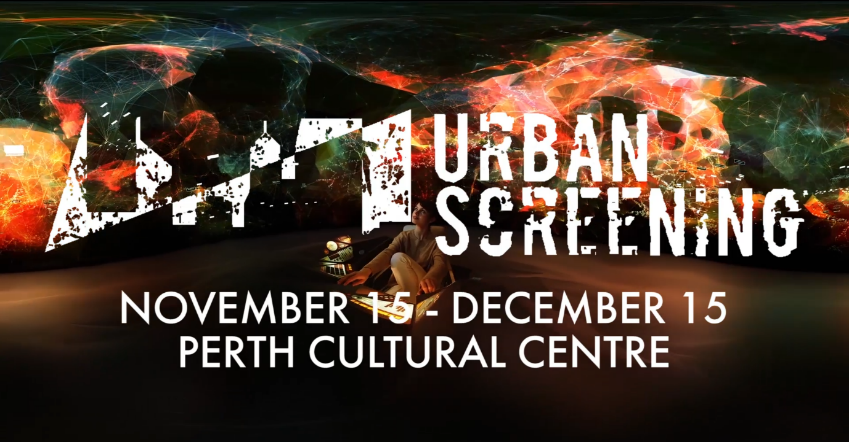 Teaching
I believe that effective teaching motivates students to follow their own intuitions and interests as their projects develop. This is an exciting challenge, as it involves developing a fine balance between a clear and well-structured teaching framework and interesting projects that enable both myself and the students to learn alongside each other.Rob Cameron
Rob is committed to providing finely tuned and targeted feedback to students. His teaching is also underpinned by a passion for the subject matter and an unwavering commitment to developing a student's abilities.
Rob currently teaches the following units: